Events
Events you should look out for!
---
Deliberative Pedagogy Institute: Creating Space for Democracy
---
Friday, November 15, 2019 9:30 am – 3:30 pm Providence College | The Center @ Moore Hall Click HERE for more information
---
The 6th Annual Smith Hill Thanksgiving Drive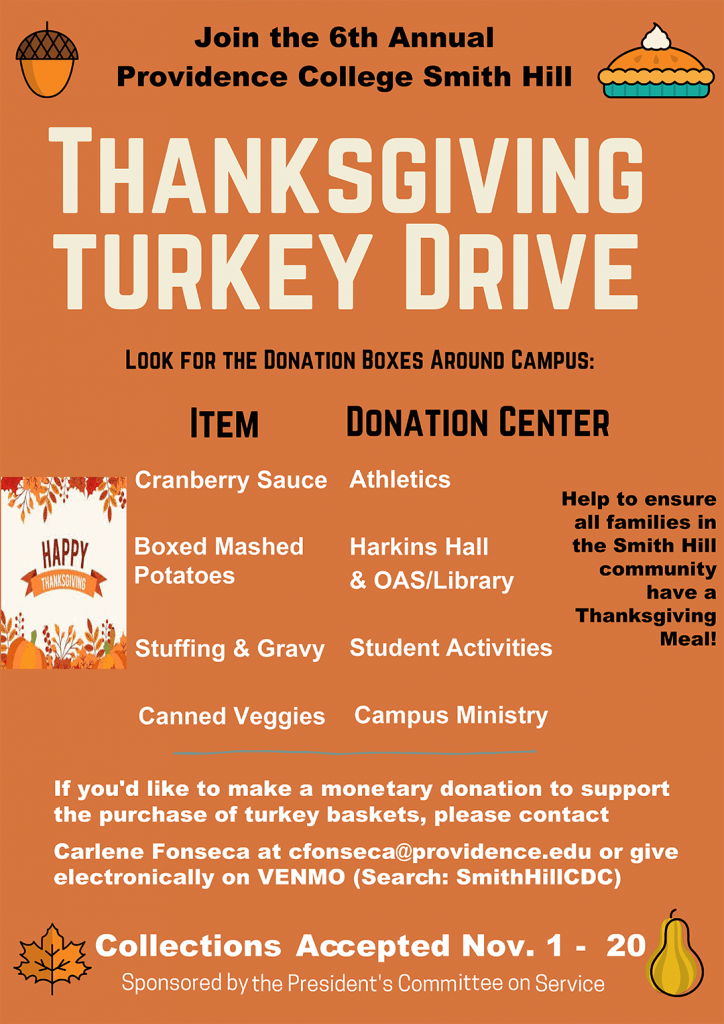 until Nov 20th, consider donating a good or making a monetary donation to ensure all Smith Hill families have a meal for Thanksgiving this year!
---
Please join the Equity Institute, Latino Policy Institute and the Annenberg Institute
for a second policy forum on "Educational Equity & Teacher Diversity" on Wednesday, November 13th at 6:00pm at Brown University.
Register here
---
FERIA DEL LIBRO Y LAS ARTES DE PROVIDENCE 2019!
THE CENTER @ MOORE HALL, PROVIDENCE COLLEGE
SATURDAY, NOVEMBER 9TH 10AM-5PM
THIS IS A FREE, BILINGUAL FAMILY-FRIENDLY HISPANIC/LATINX LITERATURE AND ARTS FESTIVAL! EVERYONE IS WELCOME! PLEASE SHARE WIDELY!