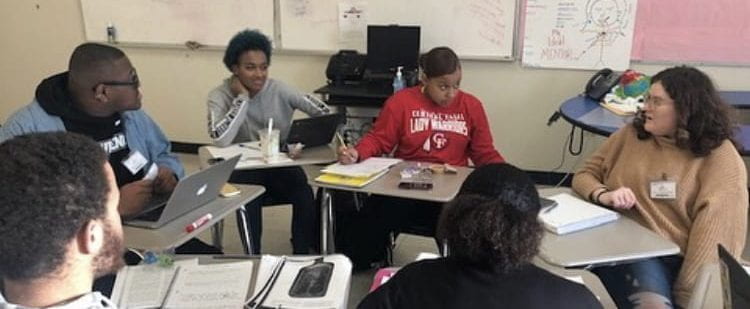 Feinstein Community Fellows
The Feinstein Fellowship Program is a pivotal gateway into the greater Providence community like none other. Engagement with community partners immerses students into the many different communities and cultures of Providence, allowing them to build a stronger understanding of community needs. At Sophia Academy, I'm so grateful to be able to engage with the young female leaders, their families, and their sources of inspiration each week while witnessing the potential of these future change makers grow. – Michaela Campbell '22
The Feinstein Community Fellows program brings together undergraduate students and Community Partners who share the Feinstein Institute's commitment to overcoming racial inequity, local and global poverty, and barriers to young people's capacity to achieve their aspirations.
Feinstein Community Fellows Commit To:
Serve as an ambassador for the partnership with the community partner
Work 6-8 hours per week for the community organization, including preparation for time spent on site
Develop a work plan and learning goals with the Community Partner, based on the Fellow proposal and aligned to the Fellow's strengths and areas for growth
Develop a working knowledge of the history, mission, values, and work of the organization
Actively participate in regular supervisory meetings with their Community Partner for the purposes of managing workflow, deepening organizational learning, and ensuring success
Demonstrate professionalism, timeliness, and accountability
Obtain a Rhode Island background check and complete all partner requirements
Actively participate in bi-weekly Fellows meetings hosted by the Feinstein Institute
Potential to facilitate one community fellow meeting with your partner during SY (optional)
Attend weekly 75 minute fellows meetings
Attend a Board Meeting with your site supervisor
Complete Capstone Project
Qualifications for Fellows
Ability to uphold commitments listed above

Strong professionalism, communication, collaboration, problem-solving, and organizational skills

Experience working with people from diverse cultural, educational, political, and socioeconomic backgrounds
Benefits for Fellows:
Participation in a learning community that focuses on reflective practice
Enhanced understanding of issues of justice and equity
$1,000 tuition scholarship per semester
Potential to receive academic credit through an internship or independent study
Potential to receive funding through federal community work study (if eligible)
---
Interested in Applying?
Every Academic year we recruit new students for the Fellowship. Applications for the academic year 2020-2021 will open in spring semester, please contact the associate director for more information.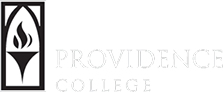 1 Cunningham Square
Providence, RI 02918 USA
Tel: +1.401.865.1000
Academics & Apply